My Wonderful Life is the easiest, most useful and inspiring way to pre-plan a memorial celebration that truly reflects who you are, make your wishes known, and ease the burden on your loved ones. You'll be guided through a series of simple questions that will help you record your final wishes and cover all the details. Whether you want a completely customized event, or a traditional funeral, with our app you'll have the tools and inspiration you need to make it happen.
Create a customized plan with easy, inspirational, secure tools.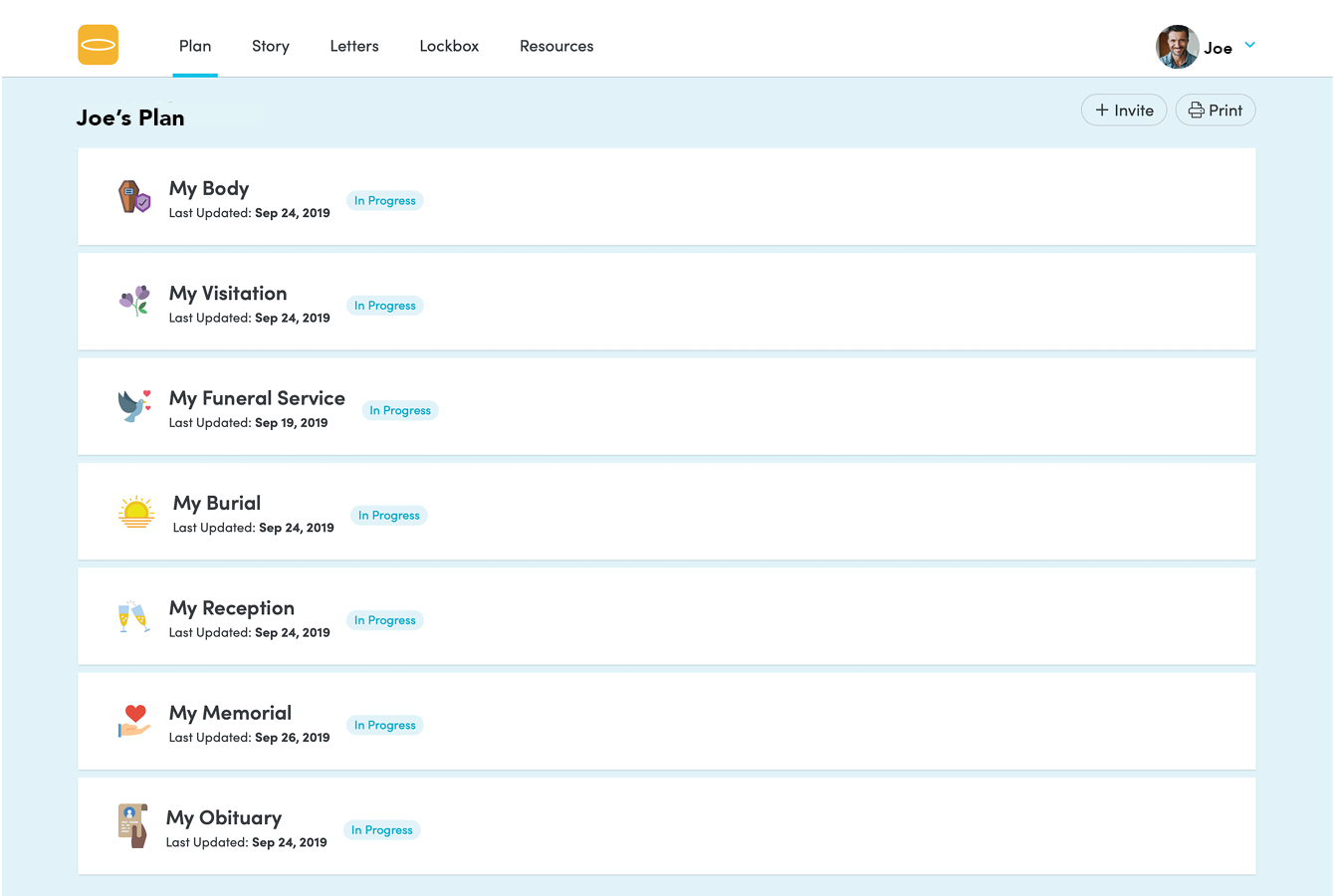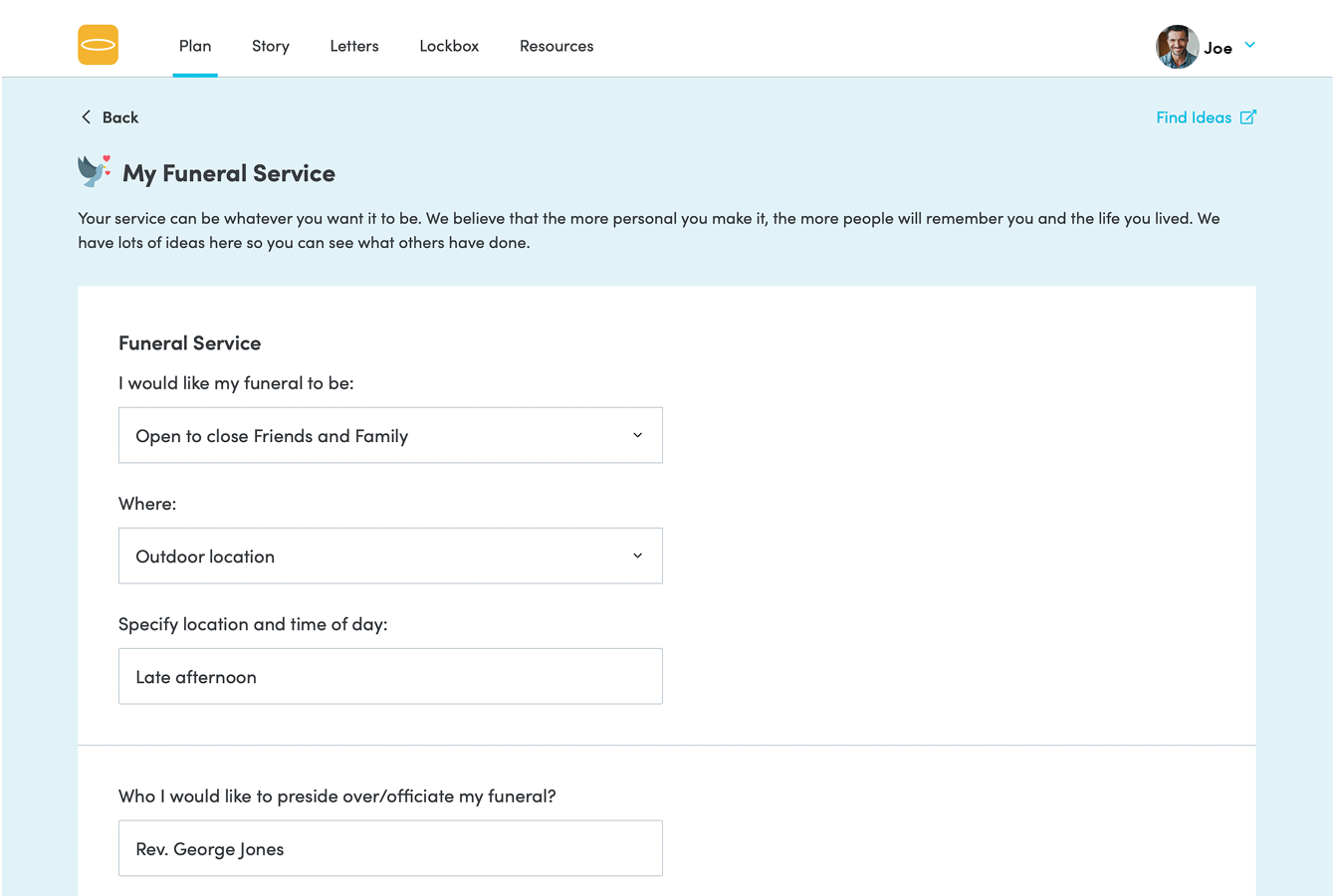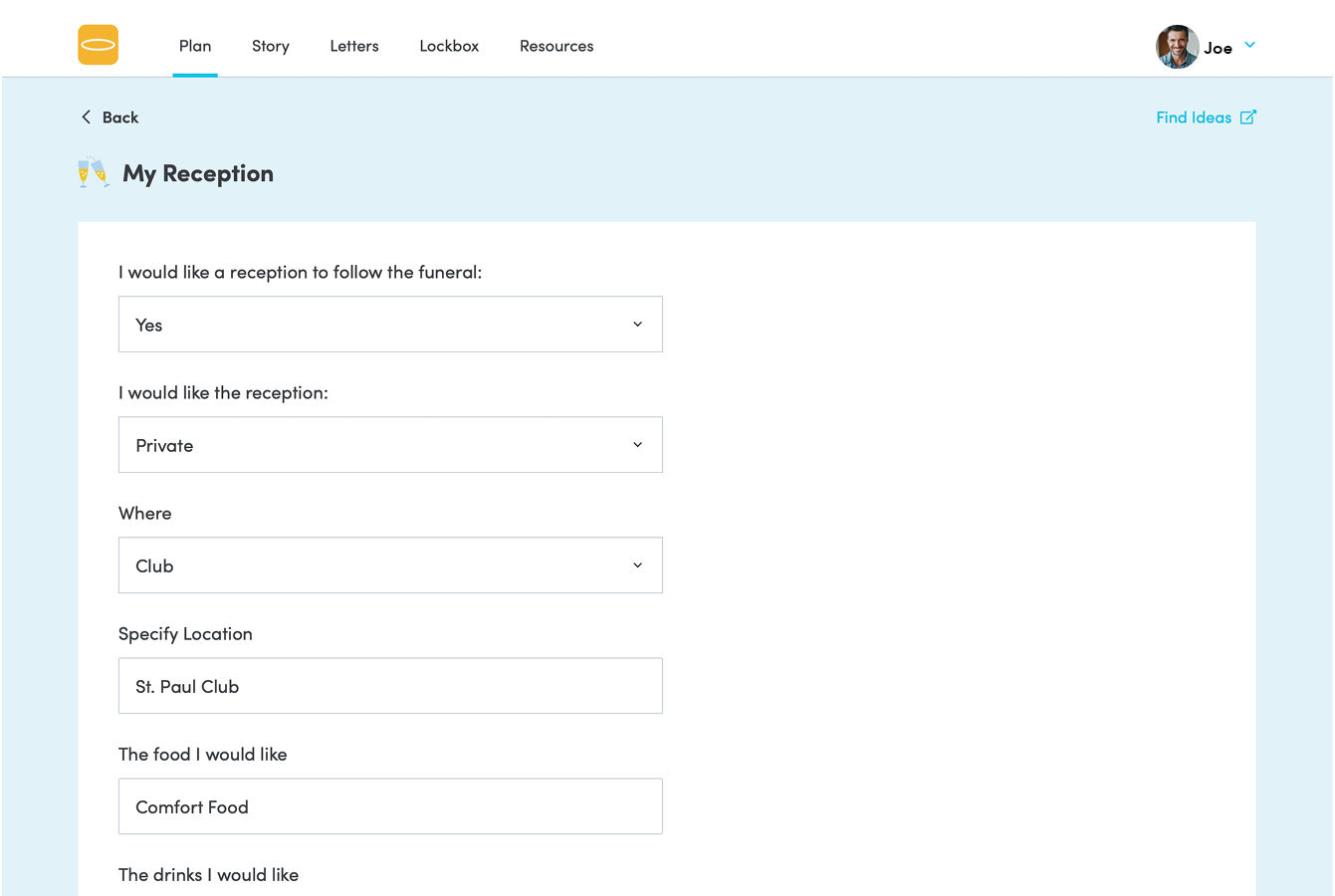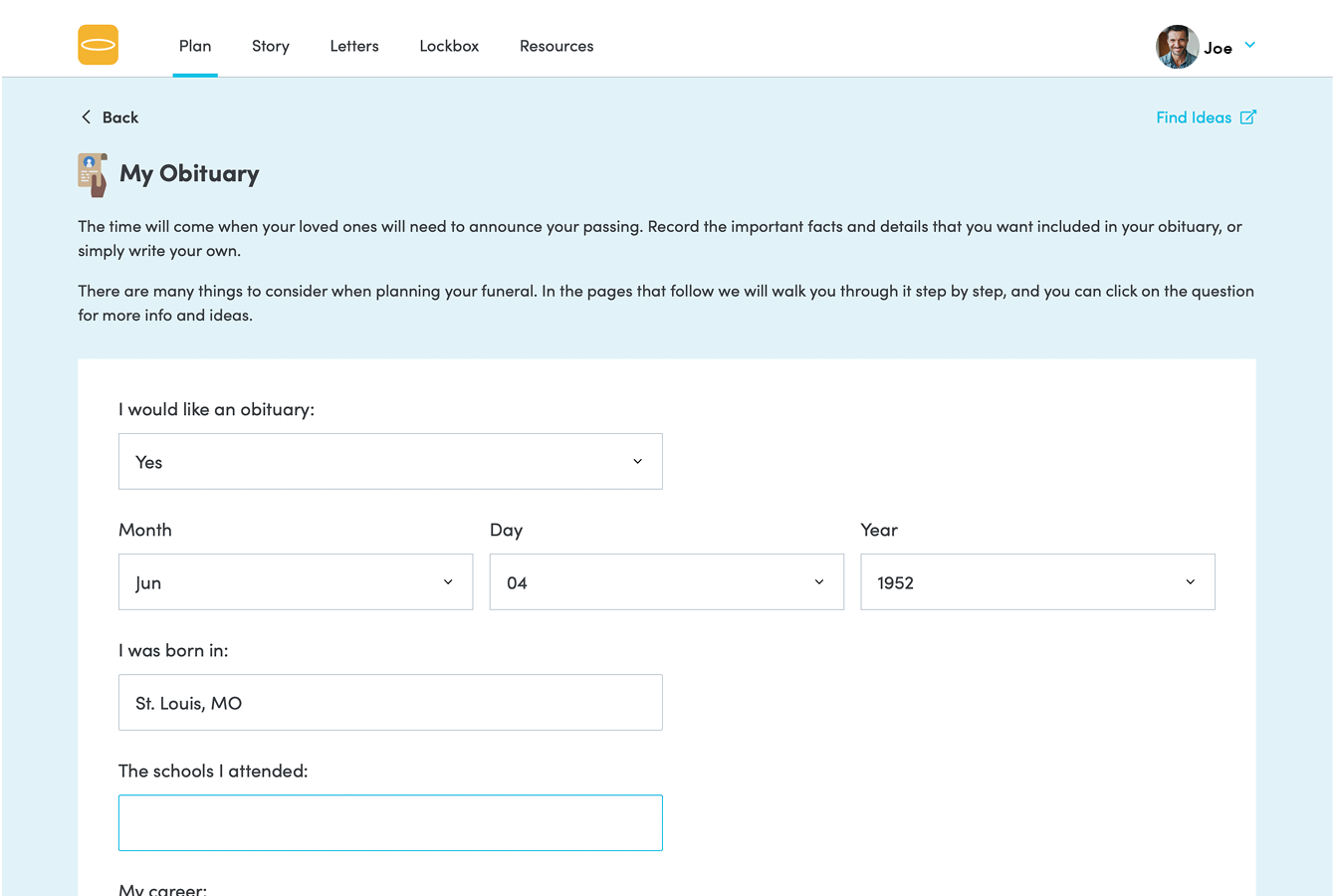 Personalize your funeral service
Get guided through choices like location, time of day, and more. Would you like a traditional church service or hold it at your favorite bar?
Ensure your burial wishes are honored
Casket, urn or green burial? Laid to rest in a family plot or scattered over the ocean? We'll help you make selections that reflect your wishes.
create a playlist of celebration music
Do you have a favorite song or artist? A particular genre of music you want played at your service? Make a playlist of your own.
Make your final words your own
It's your life and your story. Who better to tell it than you? Get inspired with ideas and write your own obituary and memorial marker quotes.
print, share and collaborate
Give your loved ones and family access to view, add to, and carry out your plan. And you can always print it out in a handy summary when finished.
keep secureD and protected
Rest assured, your information is secured using some of the strongest data encryption measures available today.
Tell your life's story. Your way.
Upload photos and videos you want to be remembered by
Record your fondest memories and invite loved ones to add theirs
Write letters to loved ones
Store important documents (coming soon!)
Plus, we offer plenty of help and inspiration along the way.
We all have been to some really great funerals—as well as some really bad ones. The ones that are great feel very personal and memorable. We encourage you to share those great ideas with us and our members.
We have made sure that you don't run out of ideas and will continually keep adding to them since your tastes may change throughout your lifetime. You can always change your wishes whenever you want.
There is also a wealth of information on planning, finances and all kinds of other resources to make it easy.
We make pre-planning a funeral that reflects your life easier than ever.
We have a lot of inspiration to help with the planning, as well as articles and resources on things like dealing with grief, low-cost funerals, pets, and more.
Be remembered your way, with My Wonderful Life.